Kristen taped her guesting for 'Jimmy Kimmel Live' tonight. It will air on Monday, May 7th.

Pap Video
MQ/HQss via kstewartfans
Arriving
Large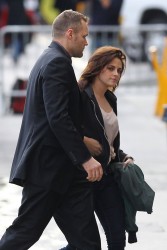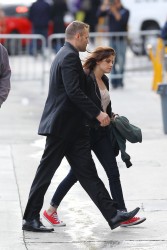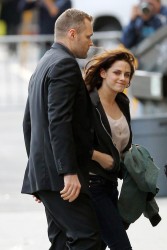 MQs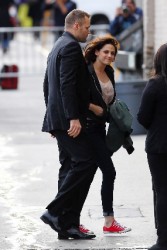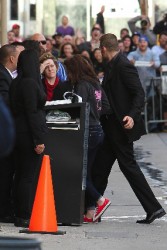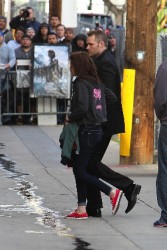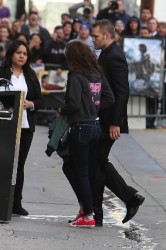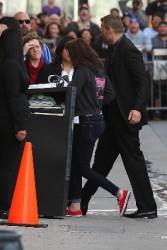 HQs - Leaving the Studio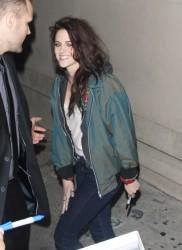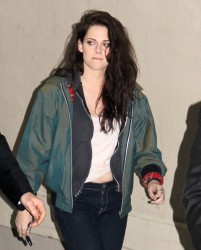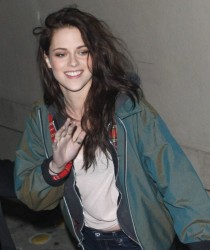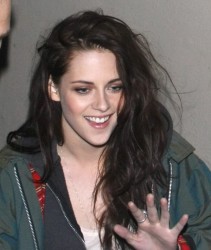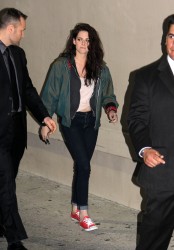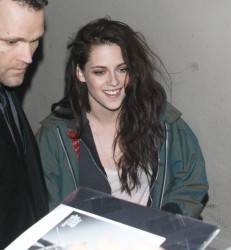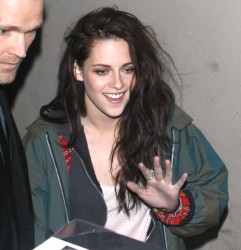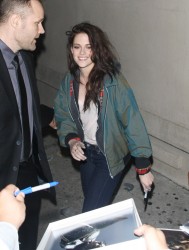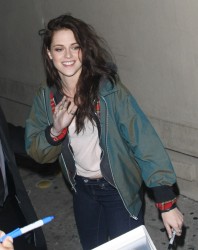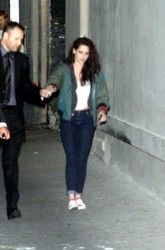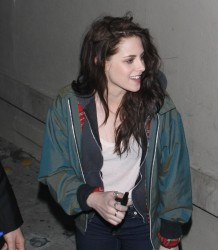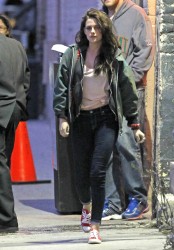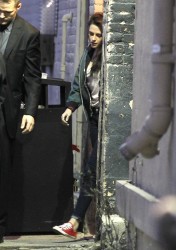 Tweets
@_namelessfoolLove her. Cute little girl wanted to cry and Kristen was like "Aaaw come over here". She really is such an amazing person. Always cares about the fans .

VanessainPinks We were waiting not with paparazzi she went to their side first but realized it was paps so she came to ours!!!! So fteaken beautiful and sweet. Jk but omg she's so gorgeous in person. We thanked her and she only took pics with like 5 of us! And she was still rocking her red chucks. KIMMCARR
@Kimmoy
@littlemiss_25 yeah Kristen Stewart was the first on that got taped she was injured and limping. but i love her outfit hella steeze she wore like a latex like skirt with low red converse all star shoes!! wearing a red flannel with a white dress shirt underneath and the leather latexy type skirt and a red low converse all star.
Fan Pics - First Pic in HQ