Thursday, June 30
Celebuzz
Fans may recognize Hannah from her role as Tammy in The Runaways, in which she locked lips with none other than Twilight superstar Kristen Stewart. Hm, wonder how Robert Pattinson feels about that?
What was it like working alongside the likes of Kristen Stewart and Dakota Fanning in the movie The Runaways?
It was awesome! All of my scenes were with Kristen so I got to bond with her. She is really a great, fun person to be around. It was a movie I was really excited to be a part of because I love The Runaways' music.
Are you a Twilight fan?
I actually am a huge Twilight fan [laughs]! I love Twilight, and a lot of people make fun of me for it but I don't care, I'm totally Team Edward.
Are you excited for the newest movie?
I am really excited! I have been sending the trailer to all of my friends. I was really excited when it went on Perez Hilton first, that was awesome!
KStewAngel /picture source Via robstenation
Wednesday, June 29
Diposkan oleh

ROBSTENsessed
di 6:32 AM
No comments:

Diposkan oleh

ROBSTENsessed
di 3:23 AM
No comments:

Tuesday, June 28
Robert Pattinson
Role: Edward Cullen, "Twilight"
How could someone so chaste be so alluring? Luscious locks, sparkling skin and the gut-wrenchingly romantic lines he gives to Bella go a long way in making Edward this decade's most popular vampire.
Post : Melin
Click to full size...So glowing..Woman in love :D
Post : Melin
via Google translate.
LaProvenceFr
For the new film by David Cronenberg?
JB: Yes, it is called "Cosmopolis." I play an art dealer who has an "affair" (relationship) with Robert Pattinson. He is a millionaire who loses everything.
Robert Pattinson is moving in a sphere that seems far removed from yours ...
JB: I have no perspective on his career, I have not seen the "Twilight". We had dinner together on the set. This is an incredible film buff, who for several years, saw two to three films a day. He is a fan of "Amants du Pont Neuf" (The Lovers on the Bridge). It was fun, it looked like a small child.

Ms. Binoche will play the role of Didi Fancher in
Cosmopolis
The way Rob looking at Kristen..MELTING!!
Ah mazing gif!
Post : Melin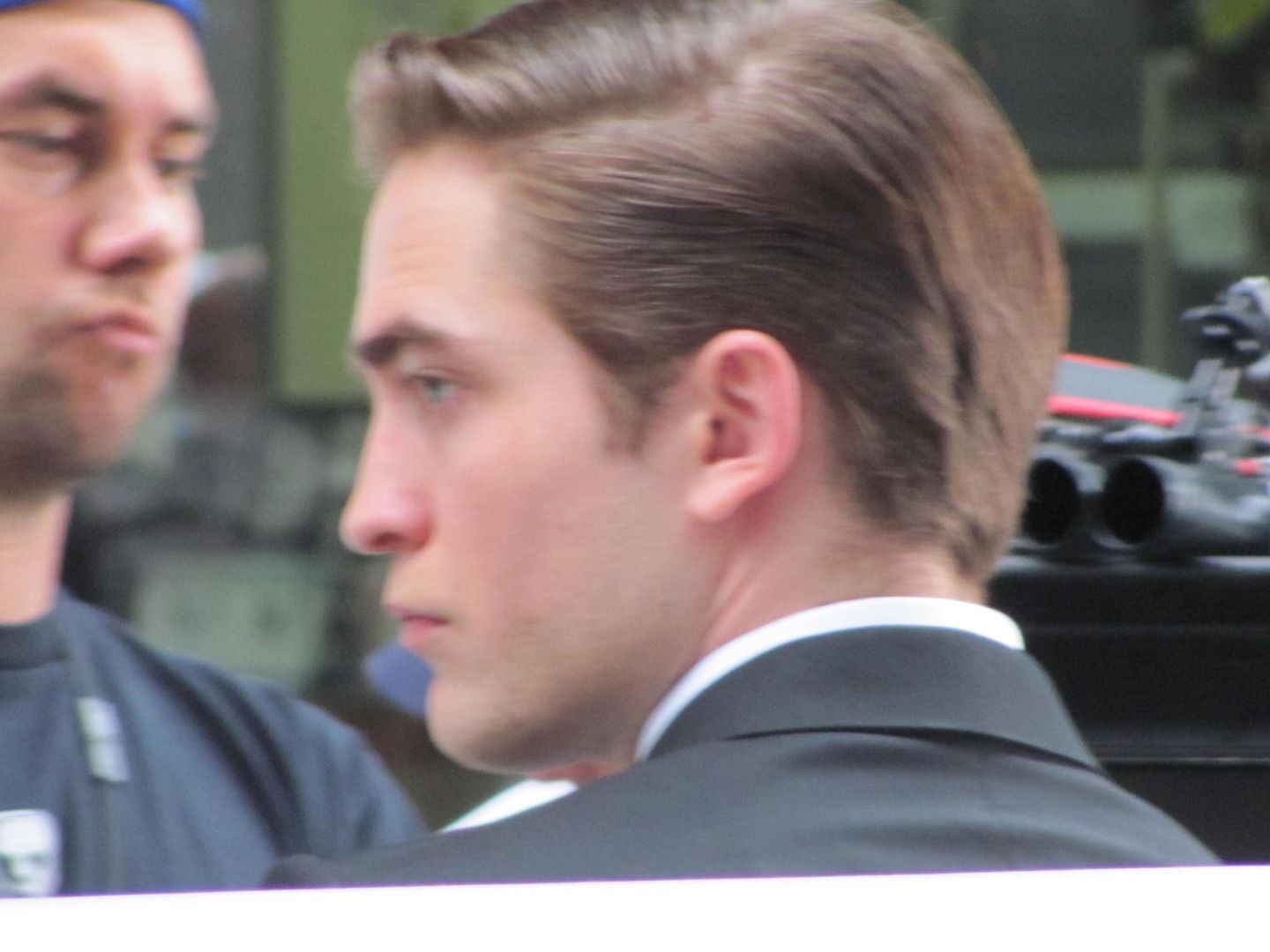 "Donna and I went to the set that day on May 29th. And we had loads of fun. Getting Dean to blush, was a great moment. You know how that man is, EMOTIONLESS. I was getting my camera ready. And just basically fooling around with it. When I was looking into my screen. I could see his eyes fluttering and his lips moving. Like he was preparing himself for the upcoming scene and saying his lines. Just the pure concentration that poured from that picture takes it all away. And to see this man, do his job. A job he does very well. He was just very focused and I know none of his fans have ever seen him like this. In his element. One he shines in. I was just truly taken aback from this picture. Yes, I tweeted this picture. But never said it was mine. I'm in the process of getting it copy righted to my name. So.. if want you can say that about the picture." From Jeanette
These 2 fan pics from the same source
were posted June 21st
.
Post : Melin
Diposkan oleh

ROBSTENsessed
di 10:32 AM
No comments:

Purchase for Kristen's shoes will begin on August 1st.
Kristen Stewart Helps Fight Human Trafficking with Donation to ShoeRevolt:
While we sleep peacefully at night, down corner alleys, behind old buildings, and along abandoned railroads, horrible and unimaginable crimes are being committed against our youth.